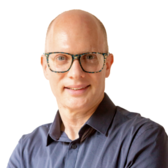 Yohay Elam
Senior Analyst FXStreet
Thanks for following this author!
At the start of each trading session, you will receive an email with the author's new posts.
You've unfollowed this author.
You won't receive any more email notifications from this author.
---
Short Bio
Yohay is in Forex since 2008 when he founded Forex Crunch, a blog crafted in his free time that turned into a fully-fledged currency website later sold to Finixio. He specializes in fundamental and political analysis and also covers technical analysis and educational content. His activities around the site also included managing internal and external writers, marketing, holding webinars, public speaking, and podcasting. He collaborated with other outlets such as FXStreet, Forex Factory, Business Insider, DailyFX and TradersLog. On occasion, he got under the hood – using his skills as a programmer after previously working for several startups in Israel.
Current work at FXStreet
Yohay joined FXStreet in 2018, contributing from his experience to a larger outfit. His insightful outlooks, event previews, and quick analyses have made the site more agile and created more value for traders. He has interviewed dozens of forex experts and has been quoted by other outlets. In 2021, Yohay moved to lead the content in FXStreet's Premium offering, which includes writing and live webinars, interacting directly with subscribers, participating in the evolution of the product, and more.
Other profiles
Previous financial experience
Yohay founded Forex Crunch in 2008 and ran the site until selling it in 2021.
He was a founding member of Forex Factory's Factory New Network (FNN).
Yohay and Lior Cohen founded the Market Movers podcast in 2014, a ~200-episode show about financial markets.
He contributed to FXStreet for many years before joining the company, including a daily European Market Open that ran for several seasons.
Awards
Educational background
Yohay has a B.Sc. in Computer Science from the Ben-Gurion University in Beer-Sheva, Israel.
Top content
Bibliography
Notable media appearances
"Featured quote"
Politics, not prices, provide the key to grasping the big picture and foreseeing the next moves. Technical levels are not everything, at least not in this day and age.
Extra-curricular activities
Yohay is an avid runner, completing his best marathon race in 3h00, and is always ready to hit the streets. He used to play the bass guitar in a band, performing in front of reluctant friends and family.