The weekender: The middle east crisis takes center stage
First, as we head into the weekend, my thoughts are with civilians in Israel and Gaza. Safeguarding and assisting those enduring suffering through no fault of their own, other than being born into different religions, is a profound moral duty.
As you may have noticed, the events in the Middle East have taken center stage, vastly overshadowing market concerns and discussions. The conflict and its implications have captured the world's attention and become the primary focus of media and public discourse, temporarily diverting attention from financial and economic matters.
Suppose Israel moves into Gaza with their modern-day military might, considering the presence of hostile actors in the region and the fundamental nature of the conflict being rooted in religious differences. In that case, we could be on the cusp of a major regional conflagration.
Indeed, geopolitical risk is starting to take charge across a swath of cross-assets where gold and oil bulls are doing the early pre-escalation victory laps. Traders do not want to be short oil or gold over the weekend, just in case multiple Middle East powder kegs explode and are faced with the dreaded Monday gap open.
These are the most evident signposts the Middle East risk is dominating the landscape, and dominos are starting to fall. The ongoing conflict could weigh even further on the global oil supply over time by potentially reducing the probability of Saudi-Israeli normalization and posing downside risks to Iranian oil production, leading to a further surge in oil prices.
The conflict has already started to disrupt the natural gas supply, contributing to a sharp increase in European gas prices, with further risks to the upside due to uncertainty around the duration of the disruption—and likely not an ideal setup for a bullish EURO view. Speaking of currency markets, a further oil and gas price shock would continue to send seismic tremors across Asian and European currency markets, which are highly vulnerable to energy price spikes.
Besides heightened geopolitical risk hanging like an anvil over the capital markets, macro is not doing well. Stocks in Asia traded lower Friday on the back of a fragile China inflation report that may rekindle some investors' concerns that the country is beginning to experience its form of 'Japanification.'
Amid the fog of war, US stocks are trading lower Friday as investors assess an unexpected decrease in consumer confidence and look through the initial earnings reports, where most would typically be viewed positively.
It has been an interesting, information-filled week, even if point-to-point performance has been somewhat uneventful. However, one thing that stands out in the post-pandemic world is the steady rise in geopolitical risk. Last weekend's attacks in Israel may prove to be a significant impairment on the markets and global economy than anyone had imagined.
Here are a few weekly observations, although honestly, does it matter
The CPI report came primarily in line with expectations. However, many analysts and talking head economists were doing their best-used car salesman interpretation, trying to sell it as significant to the Fed. But there was one troubling data point this week: inflation expectations, as captured by the University of Michigan in its Consumer Sentiment Survey, rose sharply to 3.8% from 3.2%. However, the rise in inflation expectations may have been tied to a spike in gasoline prices, which has since subsided a bit, but with oil prices on the surge again, the optics are not excellent. Significantly so when the index itself fell to 63.0 from 68.1 a month ago, hinting at a stagflationary environment
Yields on 10-year Treasuries dropped almost 20bp on Monday following last weekend's events in Israel but are exiting the week at the same level established on Monday: 4.63%. After climbing steadily since the September FOMC meeting, longer-term yields may have found an angle of repose here as markets await further instructions from the Fed or another Middle East shoe to drop.
Finally, for the recessionistas, the ongoing labour market rebalancing in the developed market (DM) economies is a significant focus at this juncture. The gap between job availability and the workforce widened significantly in the wake of the pandemic and has now narrowed by approximately 60%, as Goldman Sachs JWG models estimated. With employment figures returning to more typical levels, investors are increasingly concerned that the rebalancing process could potentially overshoot, resulting in a sharp increase in the unemployment rate. This scenario is likely reflected in the continued elevated consensus probability of a US recession.
SPI Asset Management provides forex, commodities, and global indices analysis, in a timely and accurate fashion on major economic trends, technical analysis, and worldwide events that impact different asset classes and investors.
Our publications are for general information purposes only. It is not investment advice or a solicitation to buy or sell securities.
Opinions are the authors — not necessarily SPI Asset Management its officers or directors. Leveraged trading is high risk and not suitable for all. Losses can exceed investments.
---
Follow us on Telegram
Stay updated of all the news
Recommended Content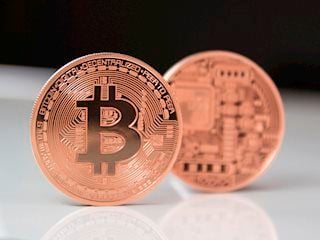 Bitcoin has dipped below $27,000, adding to the subdued cryptocurrency market sentiment. While short-term price concerns persist, analysts predict a rebound based on historical figures.
Read more

Nvida's stock price opened marginally lower on Friday after Reuters reported that the Biden administration is attempting to close a loophole that allowed Chinese companies access to state-of-the-art computer chips used for AI.
Read more
---